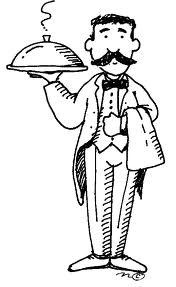 PRICING: Listed Prices are on a per person basis unless otherwise noted.

DELIVERY TIME: We ask for a 15 minute "delivery time window" to allow for unforeseen traffic and freight conditions. For example, if you wish to serve your luncheon at noon then we would like to deliver between. 11:30 and 11:45 a.m.

INCLUDED AT NO CHARGE: We will include white Styrofoam plates, plastic utensils and paper napkins at no charge. Hot food will be presented in stainless steel chafing dish warmers. Which would be picked up within 24 hours of your catering delivery.


UPGRADED PLATE AND SERVICEWARE OPTIONS:

Black Plasticware- Black plastic plates and clear plastic utensils can be provided per your request at an additional per person cost of $I.75.This includes an entree plate, a dessert plate with utensils, paper napkin and lowball clear Plastic tumblers, when beverages are ordered.

Clear Plastic- Upgraded crystal etched design clear plastic entree and dessert plates with utensils can be provided at an additional per person cost of $l.75.This includes an entree plate, a dessert plate with utensils, paper napkins and lowball clear plastic tumblers when beverages are ordered.

China- Rental of china, glassware and silverware can be arranged at a cost of $1.00 per standard Dinner, salad or cake plates, $.75 per glass piece, $.75 per stainless steel flatware piece and $1.00 per linen napkin with a 72-hour notice. An additional $65.00 minimum rental delivery fee will apply to all china orders and equipment.



BUFFET TABLES LINEN & SKIRTING:

The following items are also available for rental-

Disposible Plastic Table Covering...$4.95

Crisp White Linnen Tablecloth (60" x 120")...$8.50

6' Buffet Table...$8.00

Buffet table Skirt ...$16.00



SPECIAL RENTAL DELIVERY FEE: We can special order specific linen sizes and colors, and specific table shapes and sizes to fit all of your catering needs with a 72-hour notice. There is a minimum $65.00 delivery charge for all rental items. An extra fee will be added for the set-up and break down of rented tables, chairs, etc. Please call us for details.

ELEGANT BUFFET DECORATIVE PACKAGE: Affordable Catering is an industry leader in setting the stage event. Our elaborate buffet decorative set-ups include cascading whole fruit and vegetable basket displays, elegant decorative drapes and swags in colors to enhance your theme and beautiful silk flowers to decorate your buffet. We can provide beautiful ice sculptures or fresh flower arrangements for an additional fee. There is a $40.00 buffet décor fee. This can only be ordered in conjunction with buffet tables, linens and table skirts.

UNIFORMED SERVICE STAFF: Uniformed professional service staff and on-site chefs can be provided at a cost of $25.00 per hour. A four-hour minimum charge of $100.00 is required. This price includes one hour for set-up, two hours serving time and one hour for breakdown and clean-up. Bartenders are available at a four-hour minimum charge of $140.00.

CATERING DELIVERY CHARGES: Each catering order is subject to a minimum delivery charge depending on your delivery zone. Please contact our office to determine the charge that would apply to your area. Please note this delivery charge is in addition to any rental company delivery charge or optional buffet decor fee.

DIRECT BILL PAY OPTIONS: We will gladly set up our corporate clients on a direct bill with a Net 15 days Term with no interest charges, unless unpaid balances exceed 30 days. Please contact our office for details. A 1.5% monthly interest and finance charge will be added to all unpaid balances past 30 days.

CREDIT CARD PAYMENTS: We accept American Express, Visa, MasterCard and Discover. However, we will charge a standard 3.5% service charge for each credit card transaction.

TERMS AND CONDITIONS: For parties over 100 people Affordable Catering requires a guarantee number of people attending the event 30 days prior to the function or you will be charged for the full amount stated. The guest count cannot be lowered within 14 business days prior to the event. If you must raise the guest count within 14 days, a 5% surcharge will be added to the additional guests. Affordable Catering will not be held responsible for any equipment or supplies lost, damaged or missing before, during or after the event. Affordable Catering requires a 50% non-refundable deposit 30 days prior to all events and the remaining balance due upon the completion of your event. It is vital that you extend Affordable Catering at least two additional hours of equipment and decorating set-up time prior to the actual time that your party is scheduled to begin. Your cooperation in this matter will ensure a stunning visual presentation and a delicious memorable event for all of your guests.

SPECIAL NOTE: Affordable Catering guarantees that your guest count will be served, as we always provide an allowance for extra servings. We recommend against splitting up your entrees, which could result in running out of one item. It has been our experience that guests will take some of both items offered. Standard menu items can be ordered with a minimum 24-hour notice for 50 people or less. Minimum amount of time to order is 48 hours for 50 people or more.


CANCELATION POLICY: We require a 24 hr cancellation notice for all events or you will be charged the full amount of the invoice. Cancellations must be called in during business hours. MONDAY TO FRIDAY from 9:00 am to 5:00 pm.

Be sure to inquire about our Catering services for Special Events, Elegant Receptions, Company Picnics, Weddings and Theme Parties

3620 E Thomas Rd Ste 131
Phoenix, AZ 85018
ph: 602-955-0288
fax: 602-955-2628
alt: 602-743-4001
events@affordablecateringllc.com